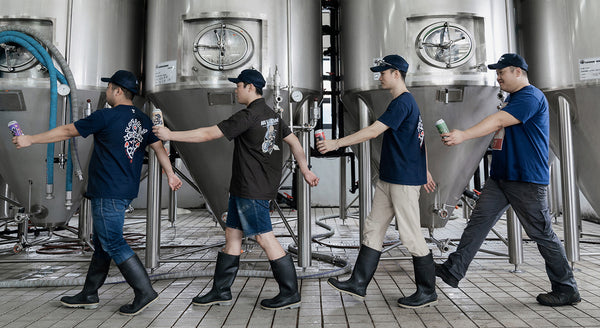 Playground Brewery
Playground Brewery was founded in February of 2015 for providing customers with delicious beer. The name 'Playground' refers to the hope that one sip of beer can take you back to the happiness that we all had in our childhood.
Playground Brewery always makes beer with integrity. 
From the first phase to the last phase of the brewing process, there is nothing that we do carelessly. 
Through this, we make reliable, tasty beer and bring the best experience to our customers.
Playground Brewery is always new. We aspire to create a fresh ways of experiencing our beers, as well as create unique tastes. In this way, customers can find all new delights with Playground Brewery.

Sorry, there are no products in this collection