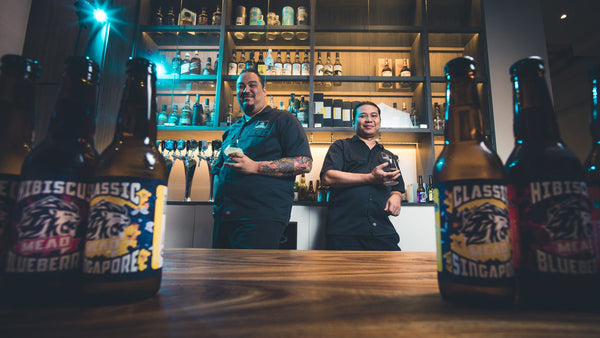 Lion City Meadery
Lion City Meadery (LCM) is the brainchild of two Singaporeans – Sanjay Jegatheesan and Justin Herson – who prior to starting LCM, were in the totally unrelated industries of audio-visual sales and construction.
Sanjay first tasted mead during a trip to London in 2013, and it was love at first sip. Frustrated by the lack of quality meads in Singapore, he decided to start brewing his own at home. Also, he was broke as hell, and it was a lot cheaper to just make bootleg alcohol.
Fast forward to early 2018, Sanjay discovered a fellow mead lover in Justin, his friend of more than 10 years, and broached the idea of starting a Meadery. After multiple drunken discussions together (fueled by mediocre mead), LCM was born that same year in August 2018.
Sorry, there are no products in this collection